Internet Marketing
Web marketing, online marketing, electronic marketing, Ecommerce Website Design , E-Marketing, are the common terms for internet marketing that businesses use. Risky is another. Unless you are protected by YWPD
Professional Web Marketing
Have you considered that website visitors pre-judge the quality of your company's services and products based on the appearance and quality of your website? By the sheer fact that you are researching YWPD, you are marketing savvy enough to know that your virtual location (website) is second in importance only to your brick and mortar location, and all the other important business comes after them. You are also obviously understanding that customers now use the Web more than yellow pages, or even more than the phone itself.
Regardless of how you name it, Internet Marketing utilizes any methods available on the Web to market your company, usually with better ROI than traditional marketing avenues. Are you aware of all the internet marketing channels available to you?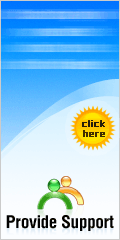 The Internet marketing approach that YWPD tailors to your needs may consist of websites, search engine marketing, Proactive Chat , display advertising, banner advertising, email marketing, affiliate marketing , social marketing, interactive advertising, context advertising, viral marketing, et cetera. YWPD doesn't market your website, YWPD markets your company using the Internet.
Customer acquisition costs less with internet marketing than with traditional marketing and more companies are migrating their traditional advertising/marketing budgets to internet marketing avenues. Enormous parts of internet marketing that continue to take large portions of marketing budgets are search engine marketing, email marketing, and Web analytics (eg. traffic analysis). With internet marketing there is more accountability, tracking, and measuring than any other form of advertising.