Ecommerce Website Design Customized to Your Needs
Ecommerce Website design services by YWPD provide businesses a strong & effective Web presence and a vehicle to making money online — the E-commerce way.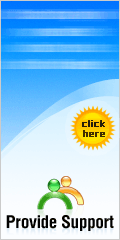 Benefits of our ecommerce web site design services include:
Intuitive/usable ecommerce systems that are visually pleasing. You build consumer trust and loyalty with our ecommerce Web sites, so consumers will be more apt to return.
Our professional ecommerce Web design team will create a fantastic look and feel personalized for your business.
The YWPD E-Commerce website design process keeps you in the loop. Communicate directly with your E-commerce Web designer throughout the design of your website, or the integration of an ecommerce application.
Online Shopping Cart
Our E-commerce Web site design services compliment the power and flexibility offered by many ecommerce applications that must be purchased in addition to our design services, including
PDG Commerce
. YWPD can also custom code an ecommerce solution for you.
YWPD can integrate many shopping carts with Quickbooks or Quickbooks POS. If you already have an online store or shopping cart system, YWPD can get it to synch with your Quickbooks or Quickbooks POS.
If you don't already have shopping cart software, check out PDG - online shopping cart system you own and install on your own server for less than hosted solutions. It can provide real time updates to your Quickbooks program in store!
Don't trust your reputation to anyone other than an ecommerce website design professional.
Of course with any ecommerce comes email marketing. Here are two HOSTED email software solutions for email blasts. Click this banner to read more about their email marketing software.

Quick and easy ecommerce website design info - contact YWPD easily right now.